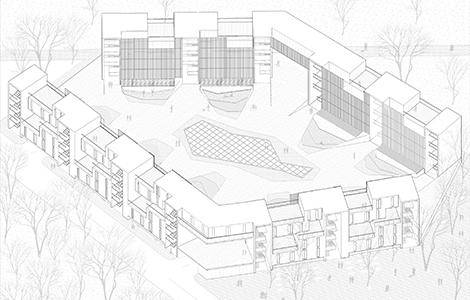 The structure is designed to provide qualities of single-family housing without compromising the simplicity of life (uniformity, conventionality) in the apartment.
Projekat bloka je koncipiran tako da pruža kvalitete jednoporodičnog stanovanja bez kompromisa jednostavnosti života (jednoličnosti, konvencionalnosti) u stanu.
Urban plan is designed so that each object is positioned and oriented in accordance with the natural elements. Minor corrections in position of the objects are creating micro units that generate center courtyards primarily intended for residents of the block.
Urbanističko rešenje je osmišljeno tako da je svaki objekat pozicioniran i orjentisan u skladu sa prirodnim uticajima. Manjim korekcijama položaja objekata kreirane su mikroceline koje u svom središtu imaju dvorišta prvenstveno namenjena stanarima bloka.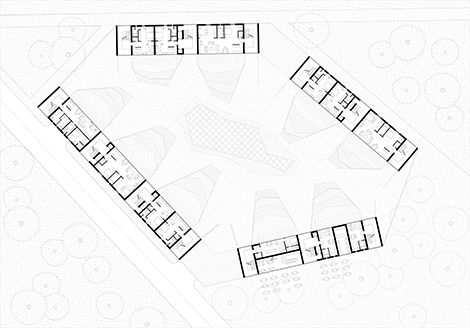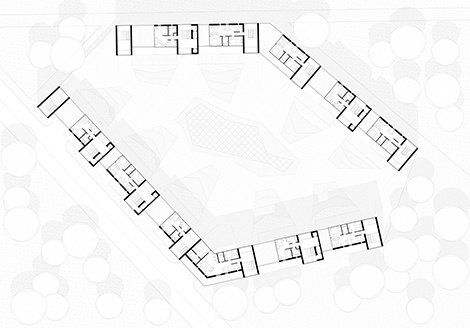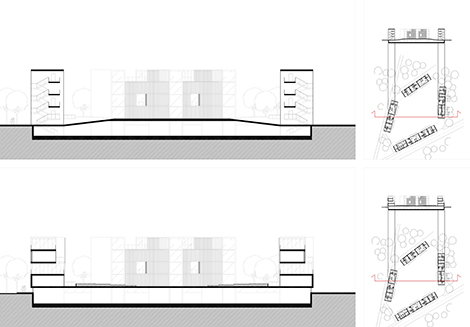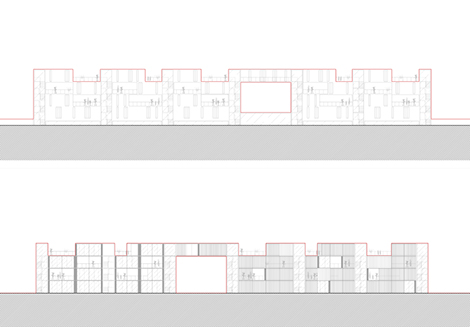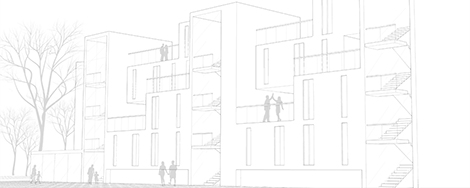 The special character of the block is provided by the opportunity for individual development of the flat that has the ability to expande and adapt to the rhythm of growing needs of users within the defined framework. This enables the development of the block as micro unit so it follows the rhythm of expansion of the city.
Poseban karakter bloku pruža mogućnost individualnog razvoja stana koji ima mogućnost širenja i prilagođavanja ritmu rastućih potreba korisnika unutar definisanih okvira. Ovim je omogućen razvoj bloka kao mikroceline koja prati ritam širenja grada.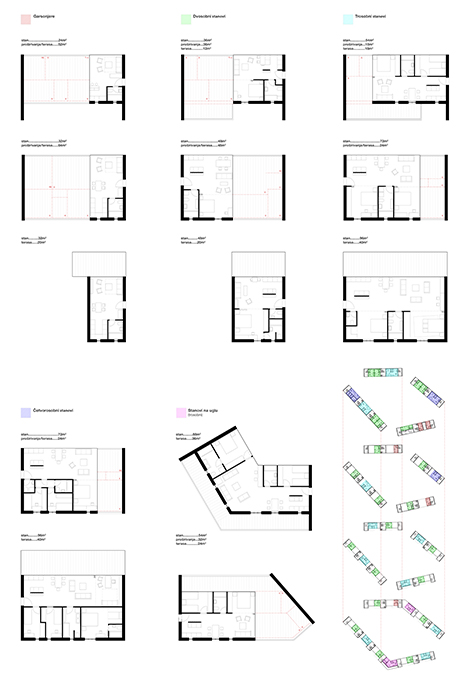 The apartments are multioriented and designed with accompanying gardens and terraces, distributed both on the ground and in the built structure, which represents an additional quality for all residents of the housing complex.
Stanovi su višestrano orijentisan i projektovan sa svojim pripadajućim baštama, odnosno terasama, raspoređenim kako u parteru tako i u samoj izgrađenoj strukturi, što predstavlja dodatni kvalitet za sve stanovnike stambenog kompleksa.