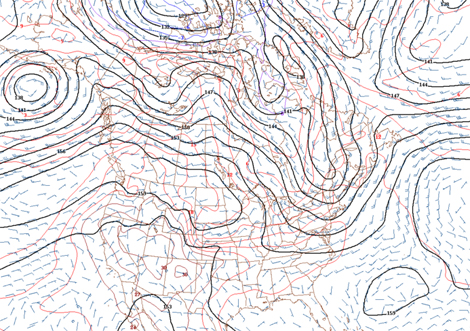 ADA HUJA
Module: Design Studio M5.1 2011/12, 18ECTS
Djordje Stojanovic, Milutin Cerovic and Milica Tasić
Graduate Programme,  University of Belgrade – Faculty of  Architecture
This semester studio will continue with investigations into the material behavior and systemic architecture. Our testing polygon will be Ada Huja, a large artificial peninsula made of construction debris at river Danube. We will start with the study of processes behind its formation and analysis of the potentials arising from its extraordinary natural setting. The goal is to claim what appears to be a lost piece of the city territory. We will reconfigure the terrain and propose a new landscape, through the rehabilitation process structured as a protocol of events and material interventions over the time period of four years. Currently deserted and ecologically devastated area, will be gradually converted into a valuable segment of city's public space: a river beach, a park, new recreational facilities or residential space. Students will be led to produce form-active models to address the complexity of interactions amongst material elements and respond the environmental influences.
Students: Radovic Ivana, Mercep Katarina, Pop-Mitic Marija, Pucarevic Jovan, Kolacek Dea, Simic Miloš, Zlatkovic Emilija, Elakovic Sonja, Katic Milan, Tasic Dušan, Todosijevic Ana, Vukajlovic Marko, Nevena Bjelakovic, Milanovic Nikola, Mijic Katarina, Ristic Aleksandar
U letnjem semestru, na prvoj godini master akdemskih studija, u okvru predmeta Studio projekat usmerenje Arhitektura, nastavljamo istraživanje materijalnih sistema u arhitekturi. Poligon za istraživanje je Ada Huja, poluostrvo nastalo akomulacijom građevinskog otpada uz reku Dunav. Početna tačka u istraživanju je sagledavanje procesa i materijalnih sistema koji su doveli do njenog formiranja kao i analiza potencijala specifičnog prirodnog okruženja. Projekat se odnosi na rekonfiguraciju i stvaranje novog terena.  Zadatak je da se predloži materijalno stanje koje se suprotstavlja dihotomiji razumevanja sistema kao prirodnih i veštačkih, već teži konstruisanju nove prirode. Cilj je dinamična vizija struktuirana kao protokol događaja i materijalnih transformacija u vremenskom periodu od četiri godine. Napušten i ekloški devastiran prostor Ade Huje postepeno će se razvijati u značajan segment javnog gradskog prostora – gradsku plažu, park ili novi stambeni prostor. Za razliku od razumevanja arhitekture kao procesa koji se završava izgradnjom objekta, istraživanje u okviru studija će nastojati da mapira skrivene tokove materije i materijala koji imaju veliki uticaj na arhitektonsku formu, njenu prostornu organizaciju i vezu sa kontekstom.  Studenti razvijaju sposobnost da proizvode  arhitektonsku formu kao aktivni i promenljivi model koji u sebe može  da uključi i mikroskopsko i atmosfersko, biološko i meteorološko.
---
Reading List
Rainer Barthel, Natural Forms – Architectural Forms
Santiago Huerta,

Structural Design in the work of Gaudi,

Architectural Science Review, Volume 49.4 2006, pp324-339
Manuel DeLanda, Uniformity and Variability – An Essay in the Philosophy of Matter, 1995
Sean Ahlquist i Achim Menges, Behavior-based Computational Design Methodologies, ACADIA conference 2011: integration thorough computation, 2011.
Ronnie Parsons i Gil Akos, Form Force Matter, ACADIA conference 2011: integration thorough computation, 2011.
Jesse Reiser, The New Fineness, Assemblage, No. 41, 2000, p. 65
Video
Philippe Rahm, Constructed Atmospheres

http://www.caad.arch.ethz.ch/blog/?p=718
---