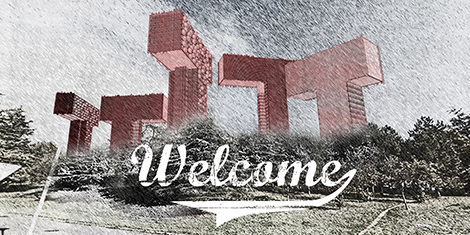 The project deals with the topic of designing the city image and representing Belgrade, with a focus on forming new relations between towers and environment, as well as towers and the city. New towers have multilayered character which enables them to always be perceived differently at the silhouette of the city and become new symbols that acts as a magnet for users. This way active city landmark is formed.
Naselje Rudo na Konjarniku vremenom je ustoličeno kao reper i prepoznatljiv segment siluete grada. Međutim, pomenuti karakter nastao je kao oličenje društvenih i političkih okolnosti 70ih godina, čime simološka odrednica ovih kula kao kapija grada predocava nista drugo do sliku prošlosti. Do danas (decenijama kasnije) ove okolnosti prošle su kroz brojne promene na koje arhitektura treba da odgovori. Osnovni problemi stambenog naselja Rudo su nedostatak aktivnosti u prostoru i prevaziđenost funkcija.[1] Konstrukcija i gruba organizacija unutrašnjeg prostora[2], naglašen postament i kružna ulica koja razdvaja kule od susedstva čine ih nepristupačnim za korisnike i nefleksibilnim u pogledu uvođenja i prenamene prostora, što povlači i nemogućnost adekvatne aktivacije prostora. Smatram da je iz navedenih razloga potrebno uspostaviti nov projekat kula na lokaciji, reper koji nudi aktivan i pristupačan prostor, oslobođen političkih i društvenih veza, uspostavljen kao arhitektonski izraz koji odgovara današnjim potrebama stanovanja i čita se kao snažan karakter u silueti grada.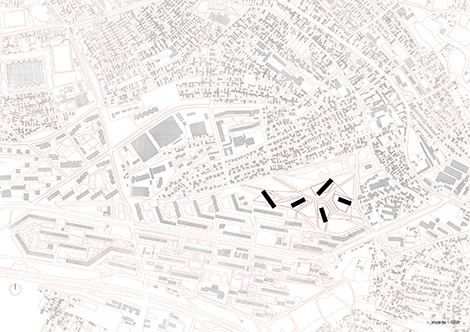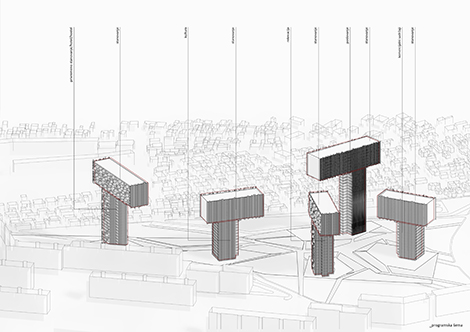 Projekat se bavitemom oblikovanja silute grada i reprezentacije Beograda, sa fokusom na formiranju novih odnosa[3] kula i okruženja i kula i grada.  Nove kule odlikuju se višeznačnim karakterom[4] što čini da se one uvek drugačije sagledavaju u siluetama grada i postaju nov simbol koji deluje kao magnet korisnika za formiranje aktivnog repera grada.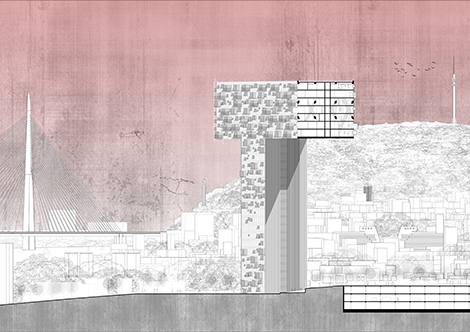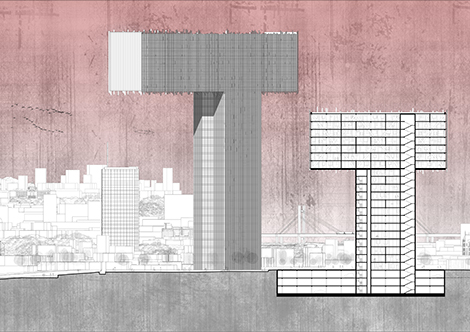 Projektantskom strategijom predviđena je postavka pet kula koje se oblikuju poput horizontalnih solitera[5] gde se unutar lamele smešta stanovanje, a u kuli javni sadržaji. Uvođenjem javnih funkcija uz stanovanje, prostor postaje aktivan, te sem korisnicima stanova, sadržaji[6] postaju dostupni i posetiocima kula. Stanovanje u izdignutoj lameli pruža mogućnost potpune privatnosti i otvorene vizure svim stanovima, dok se na platoima partera, koncentrisano oko svake kule razvijaju javni sadržaji. Podvlačenjem kolskog saobraćaja ispod nivoa partera, pešacima je omogućena potpuna protočnost i pristupačnost kulama sa svih strana.
Budući da su reperi Beograda mahom vezani za istorijske etape ili događaje i izraženi konvencionalnim formama, horizontalni soliteri postaju nesvakidašnji i upečatljiv karakter grada. Istočne kapije tako postaju nov simbol grada, vizuelni reper koji okuplja posetioce i oblikuje novu siluetu Beograda.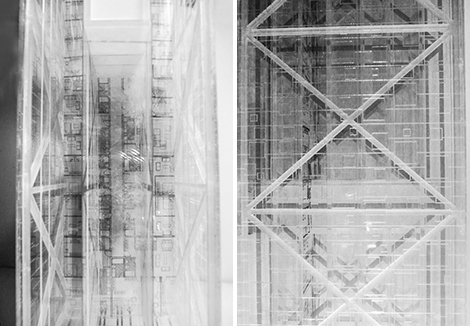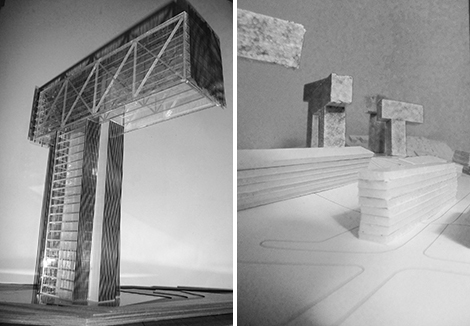 ---