Lecture:  "Architecture of Change", Branko Kolarevic
19:15h, December 5th, Room 254, Faculty of Architecture, University of Belgrade
part of the lecture series "After Geometry: Technology and Ecology in Architecture" Graduate Programme, Module: Seminar M6.2 2012/13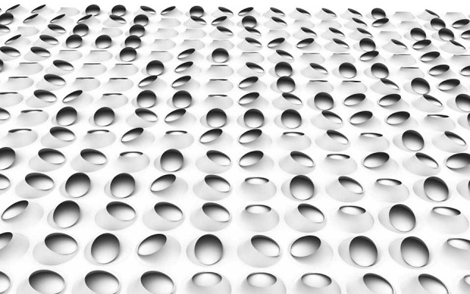 This lecture surveys essential concepts and significant past and current projects that deal with interactive, responsive environments, ie buildings that can change their configuration, appearance, and environmental conditions in response to patterns of occupation and context. The principal argument is that change in architecture is far from being adequately addressed or explored theoretically, experimentally or phenomenologically.
Branko Kolarevic holds the Chair in Integrated Design and co-directs the Laboratory for Integrative Design (LID). Prior to his appointment at the University of Calgary, he was the Irving Distinguished Visiting Professor at Ball State University in Indiana. He has taught architecture at several universities in North America, most recently at the University of Pennsylvania, and in Asia, in Hong Kong. He has lectured worldwide on the use of digital technologies in design and production and has authored, edited or co-edited several books, including the recently published "Manufacturing Material Effects: Rethinking Design and Making in Architecture" (with Kevin Klinger), "Performative Architecture: Beyond Instrumentality" (with Ali Malkawi) and "Architecture in the Digital Age: Design and Manufacturing." He is the past president of the Association for Computer Aided Design in Architecture (ACADIA) and is the recipient of the ACADIA 2007 Award for Innovative Research. He holds doctoral and master's degrees in design from Harvard University and a diploma engineer in architecture degree from the University of Belgrade.
Sala 254, sreda 05. decembar, 19:15h, U okviru predmeta M6.2 Seminar "Nakon geometrije: tehnologija i ekologija u arhitekturi", arhitekta  prof. dr Branko Kolarević (University of Calgary EVDS) će održati predavanje sa nazivom "Arhitektura i promene".
Predavanje će obuhvatiti pregled projekata i ključnih ideja o reaktivnim prostornim okruženjima, odnosno okruženjima koja mogu da menjaju svoju konfiguraciju, izgled i prostorne uslove u zavisnosti od načina njihove okupacije i konteksta u kome se nalaze. Osnovni argument je da pojam "promene" u arhitekturi nikada nije adekvatno istražen i obrađen teorijski, eksperimentalno ili fenomenološki. Branko Kolarević predaje na Univerzitetu u Kalgariju, gde je i direktor departmana za Integrativni dizajn (Integrated Design) i vodi Laboratoriju za Integrativni dizajn (Laboratory for Integrative Design). Autor je nekoliko knjiga, uključujući "Manufacturing Material Effects" (with Kevin Klinger), "Performative Architecture" (with Ali Malkawi) i "Architecture in the Digital Age".