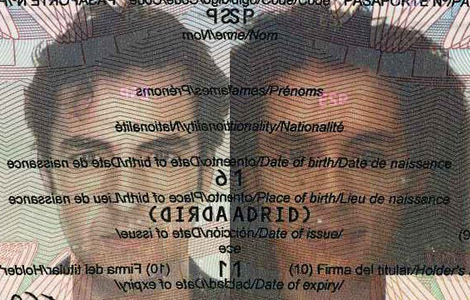 19h Thursday, 22. May 2014  – Faculty of Architecture, University of Belgrade
Guest lecture :A Micropedia of Third Natures by AMID.cero9

cdm & efgg: The lecture will be about our new book that gathers all our work, conceptual and practical, since 15 years ago. The book is an encyclopedia of concepts constructed by us since we started, working in the office and in the different schools and Universities where we have been teaching all these years. It is a compendium of our knowledge ordered alphabetically and trying to construct the concept of THIRD NATURES…. Or if you wanna know more about Third Natures you can find the book easily and/or a lot of information in the AA website where we have been developing the concept of Third Natures since 5 years ago. The book is entitled slightly different to the lecture: "Third Natures. A Micropedia".
Iako su nastavne aktivnosti odložene, gostujuće predavanje AMID.cero9 se ipak održava. Predavanje će predstaviti rad i ideje španskih arhitekata Kristine Diaz Moreno i Efrena Garsije (Cristina Díaz Moreno & Efrén García), osnivača Madridskog studija AMID.cero9 (cero9.com). Oni predaju širom sveta – sada su profesori na Instirutu za umetnost i arhitekturu Akademije lepih umetnosti u Beču. Od 1998, oboje rade u Madridu na ETSAM Politehničkom univerzitetu (Universidad Politécnica de Madrid) i ESAJA evropskom univerzitetu Madridske škole arhitekture (Universidad Europea de Madrid School of Architecture) i od 2009. u Diploma 5 master studiju Arhitektonske Asocijacije škole arhitekture u Londonu. Njihovi projekti su široko zastupljeni na samo kroz izložbe i publikacije, već i u muzejima i na umetničkim bijenalima. Oni su osvojili više od 30 nagrada na domaćim i međunarodnim konkursima, a njihovi projekti i radovi su dokumentovani u knjigama "Breathable" i "from cero9 to AMID".