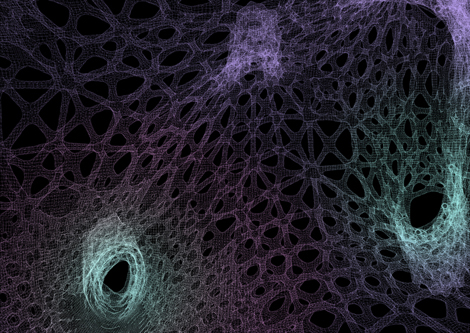 Module M7.1 Design Workshop, 2ECTS
Embodied Machines, October 15th-20th, 2012
Soomeen Hahm and Igor Pantić (Zaha Hadid Architects)
Graduate Programme, Faculty of  Architecture – University of Belgrade

Embodied Machines is a 7 day workshop with focus on generative algorithmic design and use of multi-agent systems. The workshop will establish a framework for research on non-linear design strategies, mapping the behavioral patterns and establishing rules of interaction of autonomous agents ("digital architectural machines") to create complex design ecologies. During the workshop students will be exposed to scripting environment in Processing/Java, in order to establish behavioral protocols of agent-based systems. This design methodology is based on bottom-up, rule based design process, where computer code is used to grow, evolve and mutate architectural matter without the burden of preconceived ideas of top-down decision making.
 
Embodied Machines je sedmodnevna radionica na temu generativnog algoritmičkog dizajna i primenu multi-agent sistema. Radionica će stvoriti uslove za istraživanje na polju ne-linearnog dizajna, kroz mapiranje bihejvioralnih modela i uspostavljanje niza pravila za međusobnu interakciju autonomnih agenata ("digitalnih arhitektonskih mašina"). Tokom radionice, studenti će, kao primarni softver za simulaciju definisanje protokola agent-based sistema, koristiti Processing. Ovakav pristup dizajnu se bazira na  bottom-up procesu, gde se programiranje koristi kao alat za stvaranje, razvijanje i mutaciju arhitektonske materije bez opterećenja sa unapred definisanim vizijama i zamislima tipičnim za top-down proces dizajna. Radionca je otvorena za sve studente Master akademskih studija ali je broj učesnika limitiran na 16. Prijave za učešće se šalju putem emaila na adresu ds@4ofseven.com.