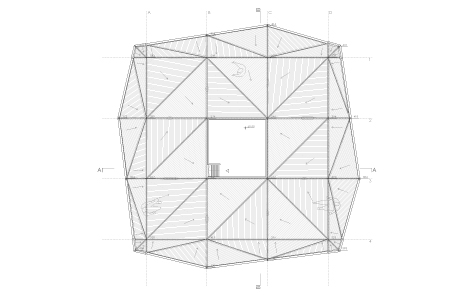 The Platter is a temporary structure designed collectively by students and tutors within the framework of the module M5.1 Studio Design Architecture at the first year of the Graduate Level Study Programme, Faculty of Architecture, University of Belgrade, during the summer term 2013/14. This is a timber platform of approximately 80m2 held by steel columns at the height of 3 meters above the ground. The platform provides for the views of the surrounding landscape, while its position and shape create two spaces of different characteristics and with distinct relations to the surroundings. "The convex" space bellow the structure is protected from the sun and rain; while "the concave" space above the deck is exposed to the weather and entirely oriented toward surrounding environment. The structure is not designed for the predetermined use but offers itself to several purposes. For instance, it could become an open-air classroom or a hang out spot in the nature. The shady room bellow and sunny deck above could be used differently and at different times of the day. The end result of the project is based on the establishment of ties between institutions, sponsors and building industry actors and depends on the active involvement of students throughout the competition on site (The Platter Catalogue on ISSUU).
"Tacna" je naziv projekta za paviljon, objekat privremenog karaktera nastao kao proizvod kolektivnog rada u okviru nastavnog modula M5.1 Studio projekat Arhitektura, koji vodi docent dr Djordje Stojanović, na prvoj godini Master akademskih studija, Arhitektonskog fakulteta, Univerziteta u Beogradu tokom letnjeg semestra školske godine 2013/14.
Paviljon čini platforma i čelični stubovi koji je nose na visini od tri metra iznad tla. Sama platforma obuhvata površinu od približno 80m2 i sastoji se od drvene konstrukcije i podaščanja.  Uzdignut položaj i oblik platforme omogućavanju sagledavanje okoline i istovremeno obrazuju dva prostora sa različitim karakterom i odnosom prema okruženju. "Konveksni" prostor ispod platforme je zaštićen od sunca i padavina, dok je "konkavni" prostor iznad izložen atmosferskim prilikama. Karakter prostora ispod platforme je introvertan, a prostora iznad je ekstrovertan – odnosno orijentisan prema svom okruženju.
Paviljon nema određenu namenu ali se može koristiti na više načina. Shodno svojim fizičkim predispozicijama zasenčeni prostor ispod strukture i osunčana platforma sugerišu različite upotrebne mogućnosti. Paviljon bi mogao postati učionica na otvorenom ili mesto okupljanja studenata Arhitektonskog fakulteta, Univerziteta u Beogradu. Predviđena lokacija za realizaciju projekta je na otvorenom prostoru i u prirodnom okruženju. Predložena struktura je koncipirana prema specifičnostima relativno neizgrađene sredine u blizini nacionalnog parka Fruška Gora.
Izrada paviljona – sticanje znanja praktičnim putem
Uporedo sa upotrebnim vrednostima, osnovna namera iza pokretanja inicijative za realizaciju objekta paviljonskog tipa u okviru nastavnog programa, jeste aktivno učešće studenta u čitavom toku projekta što obuhvata procese konceptualizacije, razrade rešenja, izrade izvođačkog projekta, izrade predmera i predračuna građevinskih radova, izrade dinamičkog plana, nadzora građevinskih radova, primena tehnika konstrukcije i realizacije, i konačno njegove upotrebe. Osnovni ciljevi ovakvog vida obrazovanja u arhitekturi, studentima omogućavaju:
–     bolje sagledavanje mogućnosti približavanja početne ili idejne faze projekta i realizacije projekta
–     razumevanje uloge projektanta u različitim fazama građevinskog projekta
–    sagledavanje mogućnosti za proširivanje uloge projektanta u stvaranju izgrađenog okruženja
–    razumevanje uloga različitih  profesija i njihovih odnosa u građevinskoj industriji
–    približavanje edukacije i prakse u oblasti arhitektonskog projektovanja
–    upoznavanje sa karakteristikama građevinskih materijala praktičnim putem
–    upoznavanje sa tehnikama realizacije građevinskih radova kroz neposredno učešće u svim fazama projekta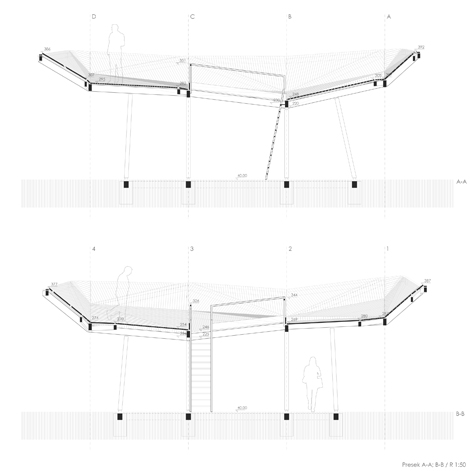 Realizacija ovakvog vida učenja u arhitekturi je uslovljena uspostavljanjem novih i bliskih odnosa između aktera u građevinskoj industriji i obrazovnih institucija u našoj sredini.
Rešenje je nastalo nakon projektantskih radionica održanih u okviru nastavnog modula M5.1 Studio projekat Arhitektura na kojima su učestvovali sledeći studenti Aleksandra Banjac, Ana Toljić, Sonja Rajić, Jelena Tasić, Milica Milošević, Aleksandra Kresoja, Zorana Zlatojević, Kristina Vuković, Milica Voštić, Đurđica Savković, Aleksandra Lekić, Monika Jelić, Jelena Mirković, Tijana Pajović, Emilija Sajić i Snežana Jevremović. U prvoj fazi studenti su radili na individualnim rešenjima. U drugoj fazi oformljeno je nekoliko timova koji su radili na zajedničkim predlozima. Rad grupe koju su činile Aleksandra Kresoja, Zorana Zlatojević, Kristina Vuković preuzet je kao podloga za dalju razradu i izradu glavnog arhitektonskog projekta uz pomoć projektantskog studija 4od7 Arhitektura (Djordje Stojanović, Milan Katić i Milutin Cerović).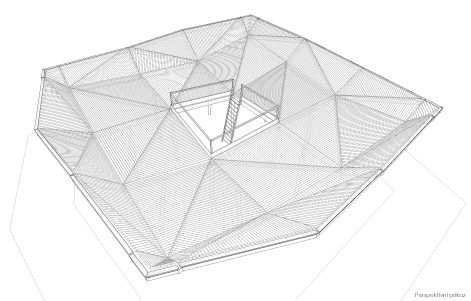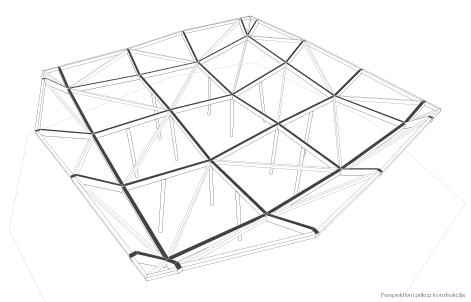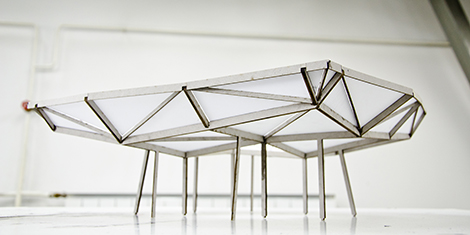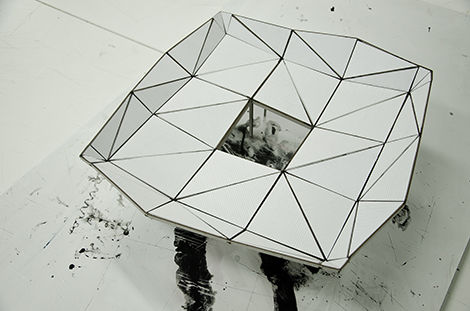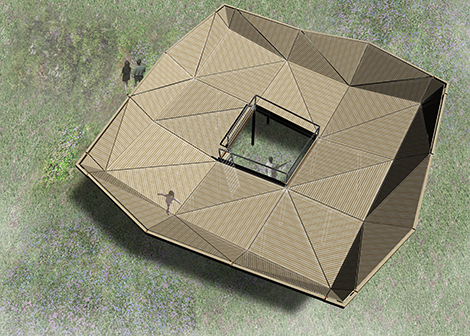 Tags: Design Workshop, The Platter