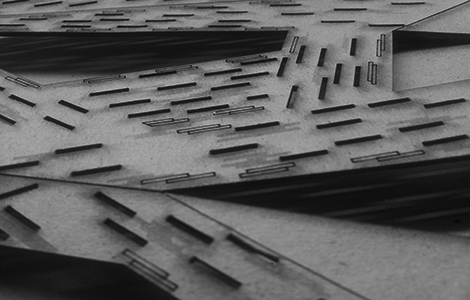 Ray Oldenburg defines the third place as something that is neither a home nor place for work; it is a place that serves as an additional income, an additional source of food or merely as a place for a hobby, free time activities or even as a tourist attraction.
At first glance, the above mentioned definition describes the major part of certain activities that have been already seen or offered in a town or city. Setting a new significant activity that will not have a negative influence on those already existing and that will not cause them to disappear is what could cast light on this place. Such activity will rather connect with the existing ones and as a result refresh the place and create a new idea of social life style. In our case it is called urban agriculture.
Urban agriculture is a sub-branch of agriculture which refers to cultivation, processing and distribution of food in suburban areas of towns or cities or in their close proximity. This of course is not a new phenomenon in the world. It supports the United Nations projects for increasing food production by 70% by 2050 and it becomes an indispensable part of the urban environment. As the Food and Agriculture Organization of the United Nations (FAO) is the actual investor of this project, the basic project strategy is based on both raising the consciousness of citizenship and their incorporation in these globally needed projects.
Belgrade Đeram market as the centre of Food and Agriculture organization is becoming a place that attracts people with new activities and attractions and leads them into the process of urban agriculture. All of these will contribute to healthier diet, to the quality of the environment and to prevention of dwindling the agriculture as an economic activity. It will also represent a modest but direct way to raise the global production of food.
TREĆE MESTO GRADA 
Ray Oldenburg definiše third place ili treći prostor/mesto, nešto što nije ni dom ni posao: prostor koji nekome predstavlja dodatni izvor novca, hrane ili mesto za hobi, dodatne aktivnosti, ubijanje dosade, turističku atrakciju… [1] Na prvi pogled ova definicija opisuje veći deo već ponudjenih i vidjenih aktivnosti u nekom gradu. Ono što može dati novu notu ovakvom prostoru jeste postavljanje nove, značajne aktivnosti, koja neće negativno uticati na postojeće ili dovesti do njihovog potpunog nestajanja, već će se povezati sa njima i u takvom heterogenom stanju osvežiti prostor i stvoriti novu ideju o socijalnom životu. U ovom slučaju to je urbana poljoprivreda.
Urbana poljoprivreda je poljoprivredna grana koja se odnosi na uzgajanje, preradu i distribuciju hrane u blizini naseljenih mesta ili u njihovoj neposrednoj blizini[2].  Ovo nije novi fenomen u svetu, što ide u prilog Ujedinjenim Nacijama koje predvidjaju neophodno povećanje u proizvodnji hrane od 70%  do polovine veka, već postaje i neophodan deo urbane sredine. Kako je Organizacija za hranu i poljoprivredu (FAO) investitor ovog projekta, projektna strategija zasniva se na podizanju svesti kod stanovništva i njihovom uključivanju u realizaciju ove globalne potrebe.
Đeram pijaca, kao središte Organizacije za hranu i poljoprivredu, pretvara se u mesto koje privlači stanovništvo novim aktivnostima i atrakcijama i uvodi ih u proces urbane poljoprivrede, što će doprineti zdravijoj ishrani, kvalitetnijoj životnoj sredini, sprečavanju izumiranja poljoprivrede kao privredne delatnosti, a i predstavljaće i direktan, ali skroman način za globalno povećanje proizvodnje hrane.
Uvodjenje ovakve urbane poljoprivrede u Srbiju je paradoksalno za većinu stanovništva, jer je javno mišljenje da je ova vrsta delatnosti rezervisana za ruralne prostore. Problem postaje još veći zbog sve većeg broja migracija iz upravo tih malih, ruralnih mesta u veće gradove, gde stanovništvo tih mesta u stvari beži od poljoprivrede. U stvari, treba da se zapitamo da li ljudi iz ruralnih mesta beže od poljoprivrede kao vrste posla ili poljoprivrede kao posla koji je postao težak za naplaćivanje i obezbedjivanje osnovnih životnih prihoda. Kako tema smanjenja lokalnih migracija sad nije u ključnom planu, ostaje nam da se fokusiramo na ono što može da bude pozitivno iz ovog problema. Iskoristiti znanje ljudi, koji dolaze iz ruralnih mesta koji se bave poljoprivrednom delatnošću, za obučavanje urbanog stanovništva.
Osnovna karakteristika urbane agrikulture jeste lokalna proizvodnja hrane za lokalnu upotrebu – zatvoren sistem snabdevanja u okviru lokalne zajednice koji pruža mnogo komercijalnih i društvenih mogućnosti: preuredjenje gradskih površina, zapošljavanje stanovništva, više hrane i zdravija ishrana, povećanje ekonomske moći grada i njegovih stanovnika, jače veze među stanovnicima… Hidroponija je jedan od vidova urbane poljoprivrede, koji se najlakše i najjednostavnije može integrisati u urbani prostor. Ljudi bi lako usvojili metode hidroponije za uzgoj biljaka i to stečeno znanje bi primenili kao posao, hobi, zabavu, dodatni izvor novca… Mogli bi da uzgajaju razne vrste biljaka, cveće, voće i povrće, što može dovesti do konzumiranja sezonskih namirnica kada im nije sezona.
Postavljanje lokalnih migranata i stanovništva mladjih generacija urbanih sredina kao ciljnu grupu za budjenje svesti o urbanoj poljoprivredi u gradu na način koji bi trebalo da proširi potenicijal i prikaže sve mogućnosti kako urbane poljoprivrede tako i poljoprivrede na nivou države je prioritet kao bi ovaj projekat mogao da se održi u našoj zemlji.
---
[1] Oldenburg, Ray (1989). The Great Good Place: Cafes, Coffee Shops, Community Centers, Beauty Parlors, General Stores, Bars, Hangouts, and How They Get You Through the Day. New York: Paragon House.
[2] Bailkey, M., and J. Nasr. 2000. From Brownfields to Greenfields: Producing Food in North American Cities. Community Food Security News.