Graduate Programme, Module: Design Studio M5 2009/10, 18 ECTS
Djordje Stojanović, Milutin Cerović, Ivana Petruševski.
In the coming term we will continue working on Versatilities agenda, yet we will shift the scale to focus toward truly buildable result at the end of the term.Studio will explore architectural means to activate one of the unused industrial warehouses at Port of Belgrade. Research into fabrication methods in conjunction with design techniques will be supported with now available funds for the prototype models at one-to-one scale. We will start with the associative design workshop based on the Grasshopper for Rhino 27.02-10.03.
students: Antonić Marko, Bosnjak Dušan, Golić Milica, Damjanović Ivana, Maksić Goran, Maksimović Uroš, Miković Marija, Miletić Dimitrije, Predojević Stanislava, Radovanović Ljiljana, Rosandic Milica, Salapura Marko, Samardžija Milica, Stevović Vladan, Stojković Marko, Strajnić Marija, Hrib Aleksandar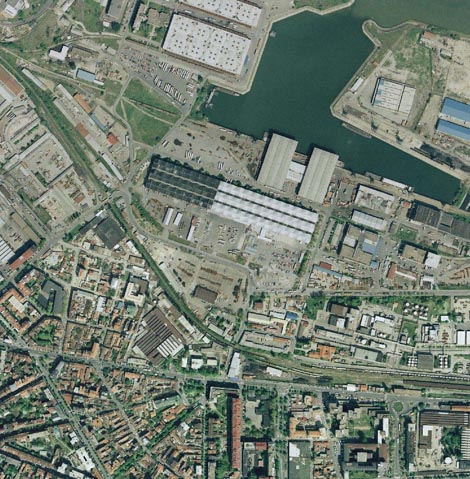 download useful files from here:
ACAD context
JPG Port of Belgrade OrthoPhoto,
ACAD building layout
MAX building model
JPG building interior
JPG building exterior
see useful links:
http://cspacepavilion.blogspot.com/ and http://www.seedmagazine.com
listen DS talk about studio agenda on 17-02-09:
AUDIO stduio agenda
download audio file and let your realudio player get 3GP plug-in to listen