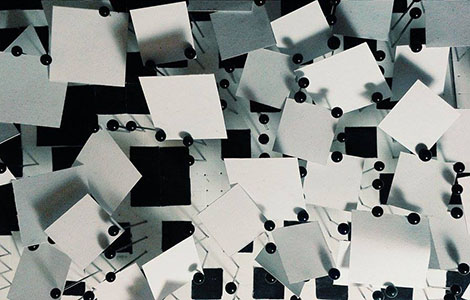 If fresh food, typically sold at the farmers' markets, was as easily available as fast food kiosks or ATM machines – that is, if a part of the market, a food stall, could be found at almost any part of the city – the need to consume fresh produce would increase. This could be achieved by relocating parts of the farmers' market to various parts of the city, through displacing a multifunctional food stall where the produce is sold, prepared and consumed. Subsequently, the level of consumption and the level of interest for of healthy foods would increase.
Insertion of multifunctional food stalls in different parts of the city could be understood as creation of open "fresh-food ATMs" that would help transform the city into a dining area, a market place as well as a small "agricultural property" of its dwellers. These spaces should be ecological, educational, entertaining and encouraging for social exchange and consumption of healthy food. In return, parts of the city where the multifunctional stalls are inserted would be placed back into the original farmers' market, to help the market visitors understand where they can find the new "fresh-food ATMs."
Banke hrane – TRANSFORMACIJA ĐERAM PIJACE
"Hrana kao sistem, čak i kao urban sistem, dovodi potrebe i mogućnosti u prvi plan."[1] Zbog toga težimo ka održivom upravljanju i korišćenju prirodnih resursa u korelaciji sa održivim upravljanjem grada. Kao grad i hrana je vrlo složen sistem[2] u kom se prepliće mnoštvo procesa. Mešanjem ovih  procesa-procesa hrane i procesa grada, to jest proizvođenjem hrane i prostora u istom vremenskom periodu i na istom mestu eliminišemo granicu između javnog i privatnog, između unuta i spolja. To može da se posmatra kao kreiranje urbanih otvorenih prostora i aktivnosti u njima, aktivnosti koje su "eko-edu-eko"[3] – ekološke, edukativne, ekonomične, koje podstiču socijalnu razmenu, javnu konzumaciju hrane, interakciju, kupovinu i koje sam prostor čine multifunkcionalnim kroz vreme. Produkcija, priprema, konzumacija jesu procesi koji karakterišu grad i hranu u zajedničkom kontekstu i tako grad čine "trpezarijom, tržnicom, poljoprivrednim imanjem"[4]. Složenim mehanizmom proizvodnje, konzumacije i trgovine hranom, dobijamo kvalitativno bogatije prostore, prostore koji međusobno komuniciraju, prostore koji žive i oživljuju.
Banka kao finansijska institucija ima svoje sedište u kom se vrše složeniji poslovi ili razmena veće količine novca, dok za podizanje manje količine novca postoje bankomati koji se nalaze na više mesta u gradu i dostupniji su. Bulevar kralja Aleksandra poseduje lanac "banakomata" nezdrave-brze hrane, koji nisu stalni, ali se konstantno smenjujući, međusobno održavaju. Dakle namena ostaje ista, a menja se naziv i vlasnik. Ovakvi kiosci dostupni su u svakom delu grada, gde hrana biva isporučena u vrlo kratkom roku i to povećava procenat njihove posećenosti, samim tim i njihovu stalnost. Ono što je moguće izvući kao zaključak je da hrana sa pijace nije dovoljno dostupna kao brza hrana, automati sa grickalicama ili bankomati.
Ukoliko bi namirnice koje se prodaju na pijaci stanovnicima bile dostupne kao brza hrana ili bankomati, gde bi u skoro svakom delu grada postojao jedan deo pijace-jedna tezga, povećala bi se potreba za konzumiranjem ovakvih namirnica. Ovo je moguće postići izmeštanjem delova pijace u različite delove grada, izmeštanjem jedne multifunkcionalne tezge na kojoj se vrši prodaja, priprema i konzumacija, nakon čega bi se povećao stepen konzumiranja zdrave hrane i interesovanje za spremanje tih namirnica.
Umetanje multifunkcionalnih tezgi u delove grada van pijace može da se posmatra kao kreiranje otvorenih "bankomata" sveže hrane koji bi grad učinili trpezarijom, tržnicom i malim "poljoprivrednim imanjem" njihovih stanovnika. Ovi prostori treba da budu ekološki, da edukuju, zabavlju, da podstiču socijalnu razmenu i konzumaciju zdrave hrane i da upućuju na pijacu. Kako bi posetioci pijace imali jasnu sliku o tome gde mogu da pronađu ove "bankomate", mesta na koje su izmešteni delovi pijace umetnuta su u pijacu.
Hrana koja se doprema iz raznih krajeva na pijace, na istim bi bila pakovana i spremana za distribuciju širom grada. Već pominjana multifunkcionalnost pijace bi se ostvarila kroz ovu funkciju-funkciju posrednika, jer bi na mesta sa kojih su izmešteni delovi pijace bili postavljeni oni prostori na kojima se ti delovi pijace nalaze. Pijaca i ostali delovi grada bi razmenili svoje delove i tako se saživeli.
Formiranje "banke hrane" na pijaci je velik korak koji ne bi izmenio suštinu pijace, ali bi bio jasan vid marketinga domaće poljoprivrede. To bi i bio glavni zadatak organizacije FAO na pijaci, marketing, provera sigurnosti i porekla hrane.

[1] Franck, K. A., Food for the City, Food in the City. AD 75. 2005; 35.
[2] Franck, K. A., Food for the City, Food in the City. AD 75. 2005; 42.
[3] Ana Nikezić (2014), Predavanje, Napušteni prostori u savremenom gradu
[4] Franck, K. A., Introduction. AD 75. pp. 2005; 5.